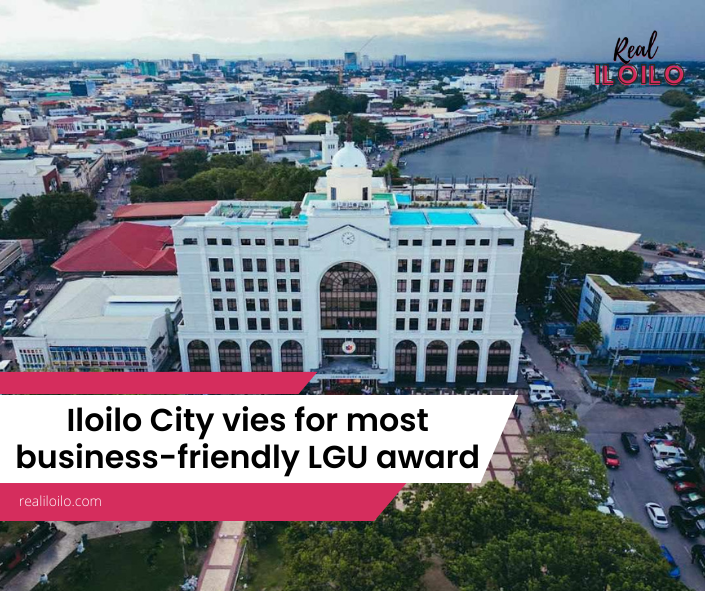 Iloilo City is once again in contention for the prestigious 2023 Most Business-Friendly LGU Awards presented by the Philippine Chamber of Commerce and Industry (PCCI). This recognition follows an assessment that elevated the city, classified as one of the Highly-Urbanized Cities (HUCs), to the final round of judging. The announcement and award ceremony are slated to take place during the 49th Philippine Business Conference on October 26.
Iloilo City has an impressive track record in this regard, having secured the Most Business-Friendly LGU title in 2019. Additionally, it earned Special Citation Awards in both 2020 and 2022 and stood out as a national finalist in 2021.
Mayor Jerry P. Treñas emphasized that receiving this award serves as a vote of confidence from investors and underscores the city's commitment to elevated governance standards and robust Public-Private Partnerships (PPP).
Under Mayor Treñas' leadership, several innovative initiatives have been launched to position the city as a thriving hub for business and investment. These initiatives include the establishment of off-site payment and business centers in four shopping malls, designed to bring government services closer to the public while ensuring ease, speed, and convenience in processing business permits and other payment-related transactions.
The Local Economic Development and Investment Promotion (LEDIP) Office has introduced the Uswag Negosyo Academy (UNA), a program aimed at promoting the development of micro and small enterprises, providing incentives for investments, maintaining stable real property tax rates, conducting business-friendly consultations, implementing the Innovate Iloilo Project, and facilitating the Iloilo City Business Coordination Council.
Velma Jane C. Lao, Head of the LEDIP Office, emphasized, "This signifies the unwavering dedication of the Iloilo City Government to improve the ease of doing business. We are committed to making the city's business environment conducive to investment, irrespective of awards."
The PCCI annually recognizes LGUs that have demonstrated exceptional commitment to instituting good governance reforms aimed at promoting trade and investments, enhancing transparency, accountability, and efficiency in delivering business services, thereby fostering inclusive and sustainable growth and expediting local economic development.
This year's theme, "Vision 2050: The Philippines – A First-World Economy," underscores the importance of showcasing LGU innovations, success stories, and best practices that enable businesses to thrive, ensuring their sustainability and competitiveness in collaboration with the private sector.