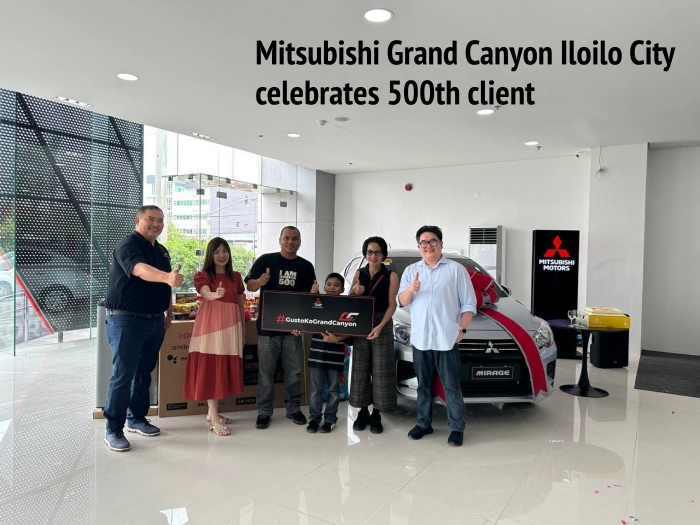 Grand Canyon Multi Holdings, Inc. has a strong commitment to excellent customer service in Iloilo City. As a top provider of automotive products and services, it's no surprise that Mitsubishi Grand Canyon Iloilo has reached its 500th client milestone.
The 500th client, Anthony Parohinog, an SJ01 at the Bureau of Jail Management and Penology (BJMP) for 18 years, wanted a new vehicle for an easier commute. He inquired on Mitsubishi Grand Canyon Iloilo's Facebook page but faced challenges. His busy schedule made it hard to open a bank account for the requirements, and his father's hospitalization discouraged him. However, the Sales Consultant's dedication and understanding helped him overcome these hurdles, and he became the proud owner of a Mitsubishi Mirage G4 GLX.
Mr. Parohinog has now made history as the 500th client of Mitsubishi Grand Canyon Iloilo. This success story shows that even in tough times, dreams can come true, thanks to Grand Canyon's unwavering support for its clients.